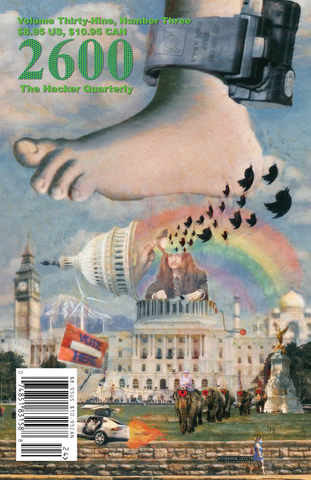 Autumn 2022
A New HOPE: Release Notes
Keeping America Informed: An Introduction to Government Documents
An Introduction Algorithm to Decoding an Enigma
Is It Time to Change Our Approach to Security?
Will You Let Your Car Drive Itself?
Hackers - What is Our Mission Statement?
How to Double-Spend a Bitcoin
EFFECTING DIGITAL FREEDOM
Three Rules Against Tech Exposure and Dependency
Sneakers: 30 Years of a Cult Classic
Internet Landscape in Germany
What's Old is New Again: PDF Malware Part Deux
What Does "Impossible" Mean?
Freedom of Speech: Terms and Conditions
An Atavistic Freak Out, Episode Six
Plus LETTERS and MARKETPLACE