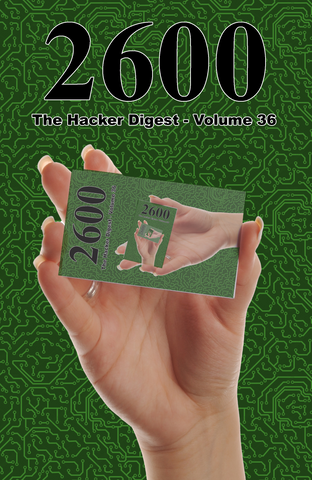 The Hacker Digest - Volume 36 (EPUB)
This is a compendium of articles from Volume 36 of 2600 Magazine (2019), rearranged in book form with hundreds of pages of material.

The EPUB version contains enhanced cover pages, a full payphone photo spread in the middle, and a collection of all of the back cover photos along with dozens of articles and hundreds of letters.

EPUBs can be converted to almost any e-reader format, using tools available at such sites as http://calibre-ebook.com.

For the EPUB version, click the order button above.
To get the Kindle and Nook versions of this volume, click here.