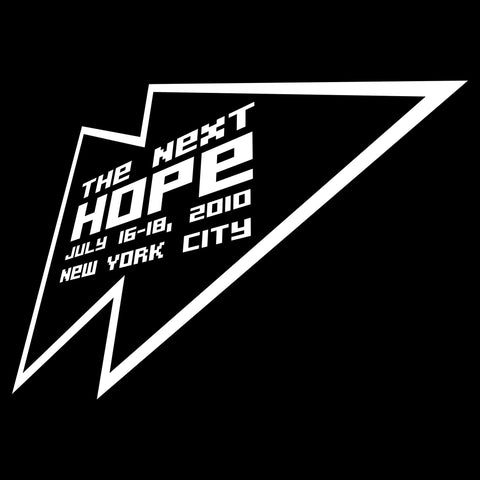 The Next HOPE (2010): "Hacking Terrorist Networks Logically and Emotionally" (Download)
Sunday, July 18, 2010: 10:00 am (Bell): This presentation will touch upon broad aspects of forensics, encryption, and social engineering, and how they relate to the tracking of extremists.

Hat Trick has over seven years of experience in this very unique field, and has put together one of the world's largest open source databases of extremist multimedia. Topics covered include common vulnerabilities of extremist sites, the unique behaviors of extremists, how to get terrorist IPs and passwords, and what to do with them when you've got them.

Mudsplatter will discuss the psychology of manipulation, and how to gain access to even the most secure networks using simple tricks of social engineering. Topics include how to lie with confidence, getting the paranoid to trust you, using trolling to your advantage, and some of the most common liabilities of social networking.