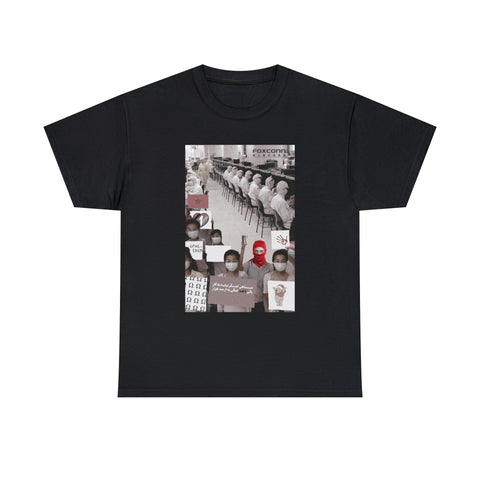 Winnie the Pooh Protest T-Shirt
There's an awful lot going on here. All kinds of protest signs from around the world as Foxconn workers continue to churn out cheap tech. There's also a moving tribute to our recently departed friend known as Red Balaclava.
[As seen on our Winter 2022-2023 cover]
Black Gildan 5000 t-shirt with full color image - 100% cotton.