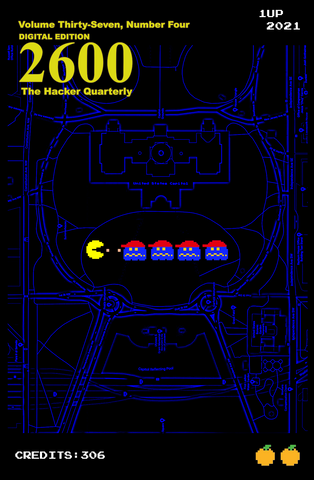 Winter 2020-2021 PDF Edition
After purchasing, you will get a download link. You will also get this link via email.
CONTENTS:
The TikTok Spyware Conspiracy
Hacking Digital Signage Screens
How To Write Malware in PowerShell - Tips and Tricks
Beyond the Breach: An In-Depth Look into the Cyberinsurance Industry
Right To Be Forgotten - Network and Home
What Three Words, and Your 2600 Meeting
The Brazilian Phone System Revisited
Book Review: If Then: How the Simulmatics Corporation Invented the Future
EFFECTING DIGITAL FREEDOM
How One "S" Can Make a Difference
COVID-19: A Tale of Two Mindsets
Normalizing SASsy Data Using Log Transformations
Work From Home Through P2P Network
Chromebook as a Web Hacking Platform
Thinking in AI - Can AI Wake Up?
Plus LETTERS and MARKETPLACE