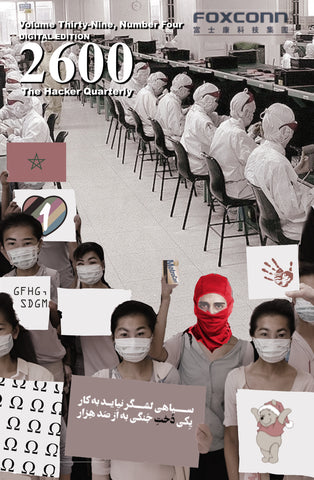 Winter 2022-2023 PDF Edition
After purchasing, you will get a download link. You will also get this link via email.
CONTENTS: 
You Can Use the Dark Web for Good
Let's Party Like It's 1989
Current Bulletin Board Systems: How It's Done
Intercepting Google CSE Resources
The Infosec Professional Song
YouTube Is Not a Safe Space
What Do You Mean You Don't Have a Responsible Disclosure Program?
The Coolest Hacker Multitool On the Market: The Flipper Zero
EFFECTING DIGITAL FREEDOM
Cyber Security Frameworks
Music in Ones and Zeroes: A Memory of Streaming Soundscapes
Raising Generation Orwell: A Guide to Teaching Kids the Human Rights of Privacy
The Search for Life at 300 Baud
Hey, I Paid For This Cabin
An Atavistic Freak Out, Final Episode
Plus LETTERS and MARKETPLACE