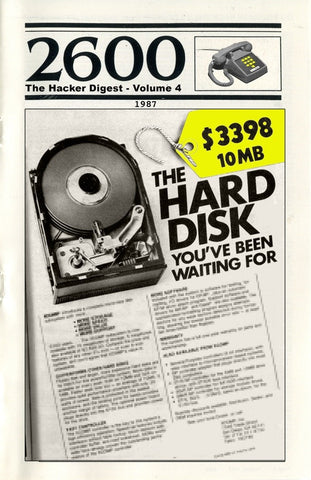 The Hacker Digest - Volume 04 (PDF)
This is a compendium of articles from Volume 4 of 2600 Magazine, originally published in 1987. This was the first year that we used the current digest format and it was the only year where that format was monthly.
The PDF version contains all of the original articles, graphics, lists of data, along with never before published explanations of the cover pages, and what significant events were going on at the time.

We've done this at very high quality, which means the file size is around 180 megs. This allows you to zoom in on some of our microscopic type and find the occasional hidden message, as well as be assured of never having a crappy looking scan.
Want to get ALL of the digests, past, present, and future? Consider the lifetime plan.