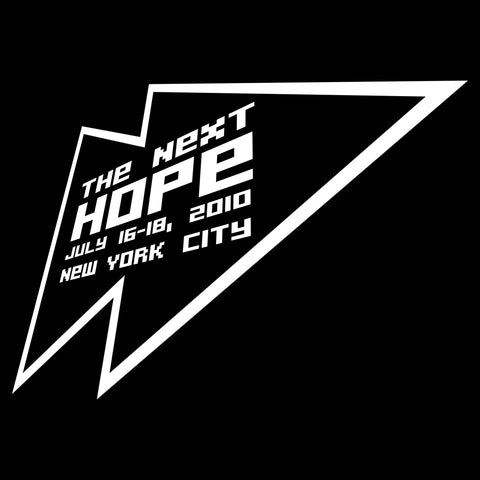 The Next HOPE (2010): "Saturday Keynote - Wikileaks" (Download)
Saturday, July 17, 2010: 1:00 pm (Tesla): Julian Assange of Wikileaks had been scheduled as one of our keynote speakers at The Next HOPE. Because of a huge controversy involving the United States, global intelligence, wars, and hackers, it became unsafe for Julian to travel to America. This address was given by another Wikileaks operative.

Over the years, and particularly within the past few months, Julian has demonstrated some of the key values of those in the hacker and journalist community who strive to get real information out of the hands of bureaucracy and coverups and share it with the rest of the world, all the while protecting the sources. He has been on the front page of newspapers worldwide with the revelation by Wikileaks of a videotape showing a U.S. Army Apache helicopter attack in Baghdad that killed a dozen people, including two Reuters news staff. Previous attempts at uncovering the tape through the government had failed and its release clearly showed that there was no active firefight between U.S. forces and those killed, as had been maintained in official statements.

More recently, he has appeared on "Off The Hook" and "The Colbert Report" as well as in just about every newspaper in the world. In addition, Julian has been active in the recently announced project to help make Iceland a journalism haven.

Even more recently, Julian has been at the center of a huge controversy involving the alleged disclosure of this leaker's identity, due to the actions of a certain hacker turned informant. This, along with the claim that 260,000 classified documents had been sent by the leaker to Wikileaks, has made it very hard for Julian to appear in the United States safely.

We're used to controversy but this is pretty spectacular even for HOPE standards. In any event, we ask that attendees make contributions to http://www.wikileaks.org in the form of money and/or leaks. Both are essential for a bright future.